Back to search page
Maria Austriastraat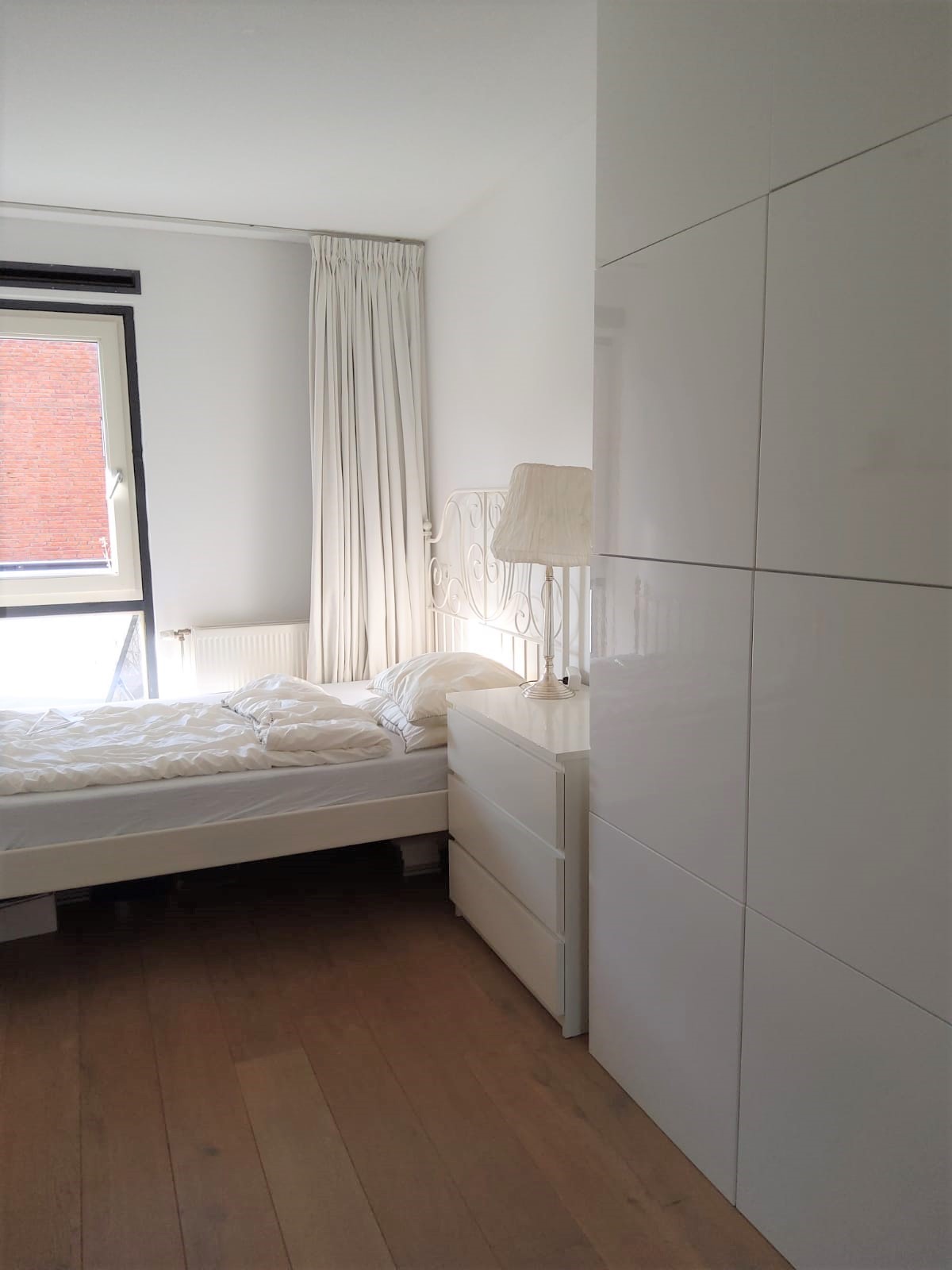 ‹
›
Very spacious, high end 3 bedroom apartment with 2 balconies in IJburg.
On the 1st floor you will find this high end and nicely decorated apartment. The living area is spacious but still very cozy, decorated with neutral colours.
From the living area you will find the open kitchen, with lot's of space and modern appliances. Within the kitchen there is a large dining table, where you can relax easily with friends or family while cooking. From the kitchen you have access to one of the balconies.
From the hallway where there is lot's of storage for shoes etc., you have access to all areas. Let's start with the master bedroom which fits a double bed and a large wardrobe. Second bedroom also fits a double bed and wardrobe and third bedroom can be used as a guestroom or home office. Attached to the bedroom you will find the second balcony.
The bathroom is spacious and equipped with sink, shower and toilet. In the hallway you will find a extra seperate toilet.
In the area of Ijburg there are lot's of sport facilities, during sumer you can enjoy the city beach called Blijburg which is in walking distance.
Shops, restaurants and public transport are around the corner. If you would like to go to the city centre it is only 15 minutes by tram.
The following two tabs change content below.
Myrthe Burns
Myrthe is het eerste aanspreekpunt voor huiseigenaren in Amsterdam die hun woning aan expats willen verhuren. Daarnaast schrijft ze blogberichten over alles wat met verhuren aan expats te maken heeft. Heeft u een vraag? Neem dan contact op met Myrthe. Ze helpt u graag verder.
Listing Details
Available from: 1 November, 2022
City area: Amsterdam
Bedrooms: 3
Size: 130 m²
Monthly rent: € 2.350,- (excl. utilities)
Interior: Furnished
Short description:

Very spacious, high end 3 bedroom apartment with 2 balconies in IJburg.

On the 1st floor you will find this high end and nicely decorated…