Back to search page
J.S. Ruppertstraat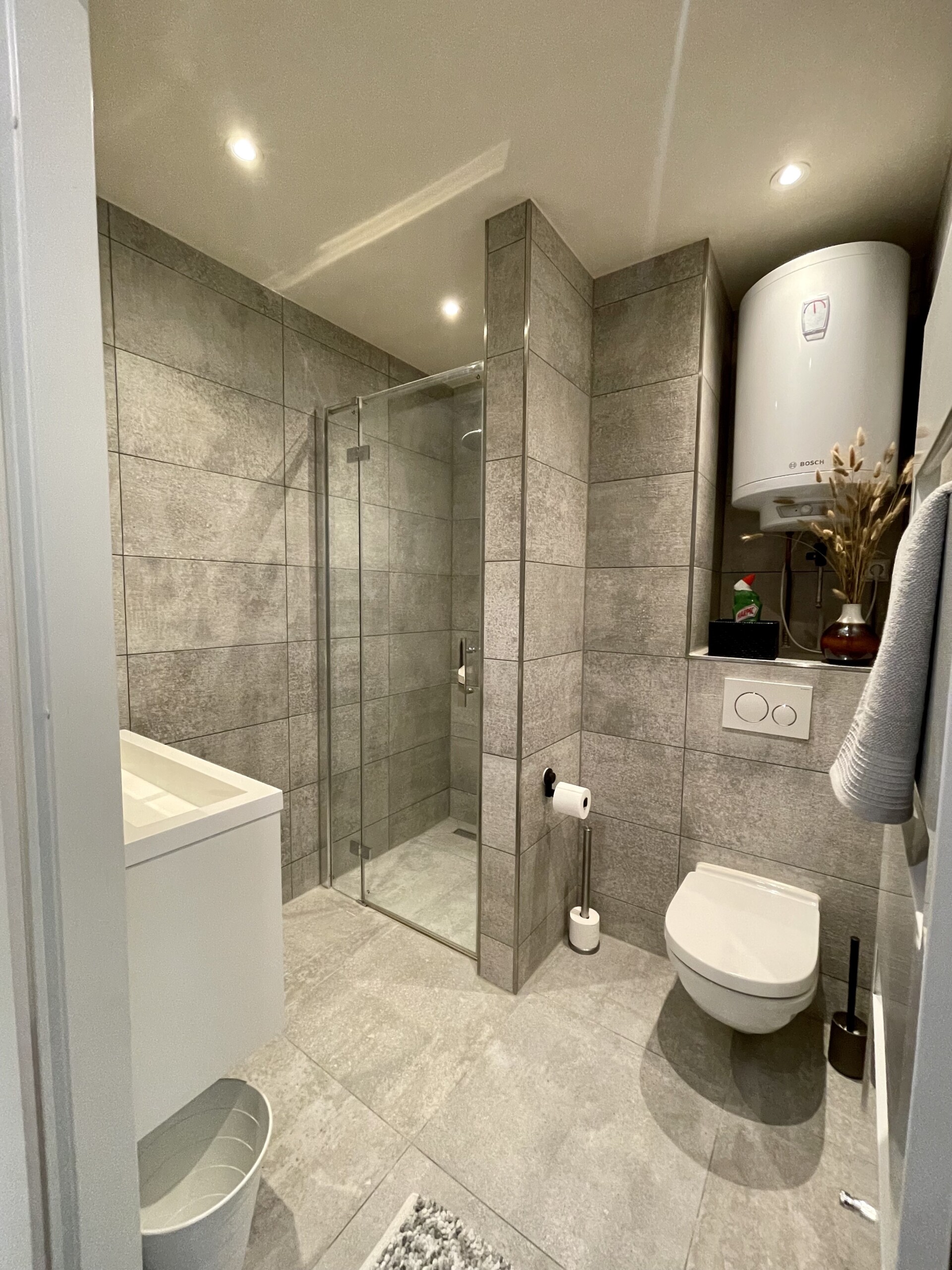 ‹
›
Cozy and modern fully furnished studio suitable for a single.
This studio, located on the ground floor, comes with a secured entrance and secured bicycle parking.
Entering the modern and well layout studio, it has everything you would need, being fully equipped with a dishwasher, washing machine, oven and stove. Spacious bathroom with toilet, shower and basin.
The studio has a glass door that separates the bedroom from the kitchen area, also allowing you to heat the bedroom space more efficiently.
The bedroom area is spacious and bright and also has a large wardrobe.
This studio is located in a quiet street just off the main street of Osdorp. Around the corner is a Albert Heijn grocery store with many café's and restaurants around. The studio is also a 4 minute walk away from the Osdorp De Aker Tram line 1.
The following two tabs change content below.
Myrthe Burns
Myrthe is het eerste aanspreekpunt voor huiseigenaren in Amsterdam die hun woning aan expats willen verhuren. Daarnaast schrijft ze blogberichten over alles wat met verhuren aan expats te maken heeft. Heeft u een vraag? Neem dan contact op met Myrthe. Ze helpt u graag verder.
Listing Details
Available from: Available now
City area: Amsterdam
Bedrooms: 1
Size: 24 m²
Monthly rent: € 1.400,- (excl. utilities)
Interior: Furnished
Short description:

Cozy and modern fully furnished studio suitable for a single.

This studio, located on the ground floor, comes with a secured entrance and…