Back to search page
IJburglaan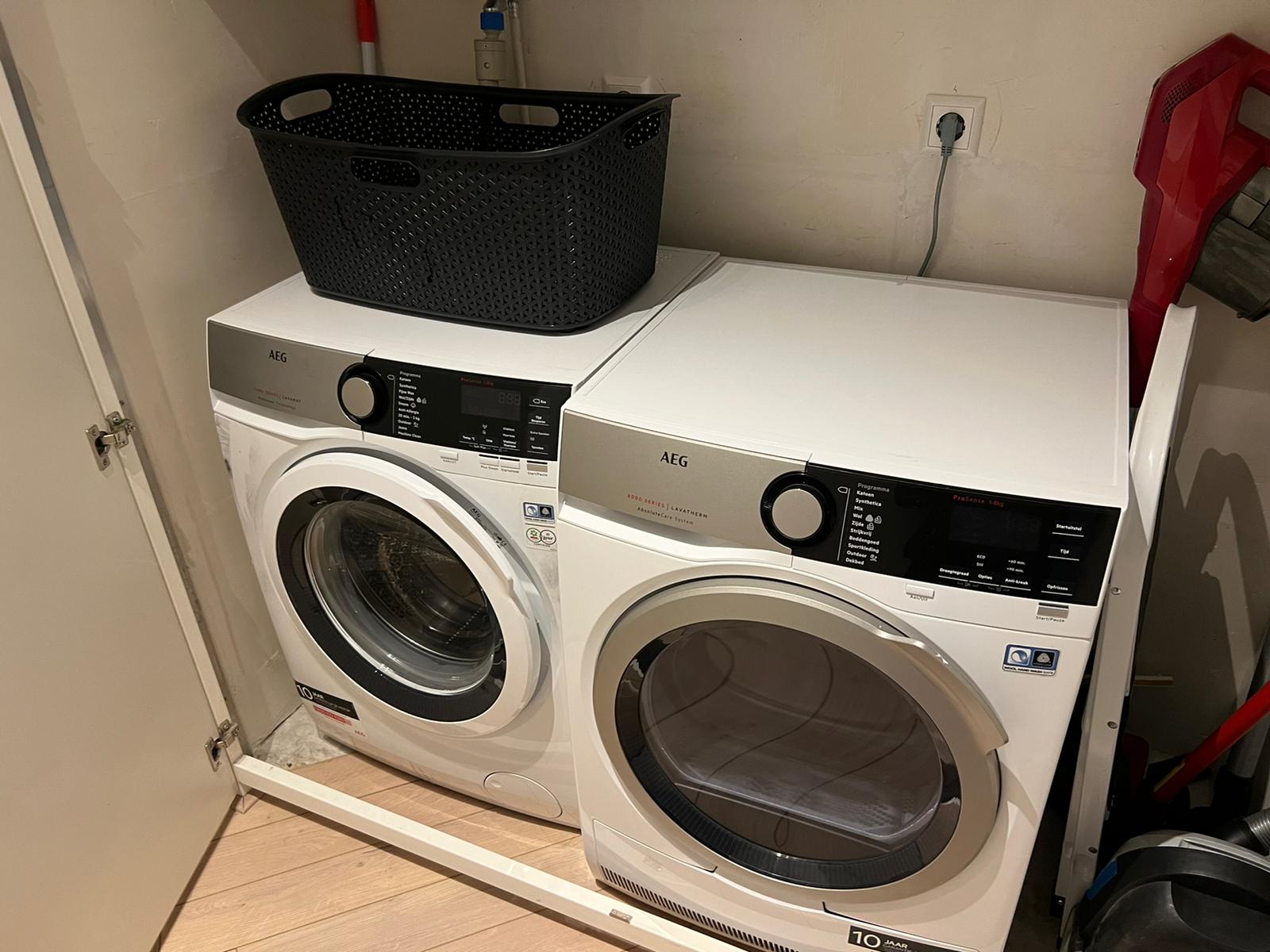 ‹
›
High end furnished 1 bedroom apartment with walk-in wardrobe. Maximum 12 months.
Entering this light luxurious apartment laid with herringbone design flooring throughout, you have the first room on the left which has been transformed into a walk-in wardrobe, across the hall is the main bedroom with king size bed, smart tv mounted on the wall and desk.
Down the hallway you have the separate toilet as well as the basic but spacious bathroom with shower and basin. On the opposite side you can find the storage closet with both washing machine and tumble dryer. At the end of the apartment, you enter the open floor plan of the lounge/tv room with high end dining table and light spacious kitchen with dishwasher, oven and gas stove. This apartment comes with gym equipment, treadmill, rowing machine, bench and free weights as well as a secure parking spot.
Label A.
Located in the central IJburg with the tram stop 50m away which takes you to central station within minutes and plenty of essential stores located within walking distance.
The following two tabs change content below.
Myrthe Burns
Myrthe is het eerste aanspreekpunt voor huiseigenaren in Amsterdam die hun woning aan expats willen verhuren. Daarnaast schrijft ze blogberichten over alles wat met verhuren aan expats te maken heeft. Heeft u een vraag? Neem dan contact op met Myrthe. Ze helpt u graag verder.
Listing Details
Available from: Available now
City area: Amsterdam
Bedrooms: 2
Size: 96 m²
Monthly rent: € 2.700,- (excl. utilities)
Interior: Furnished
Short description:

High end furnished 1 bedroom apartment with walk-in wardrobe. Maximum 12 months.

Entering this light luxurious apartment laid with herrin…